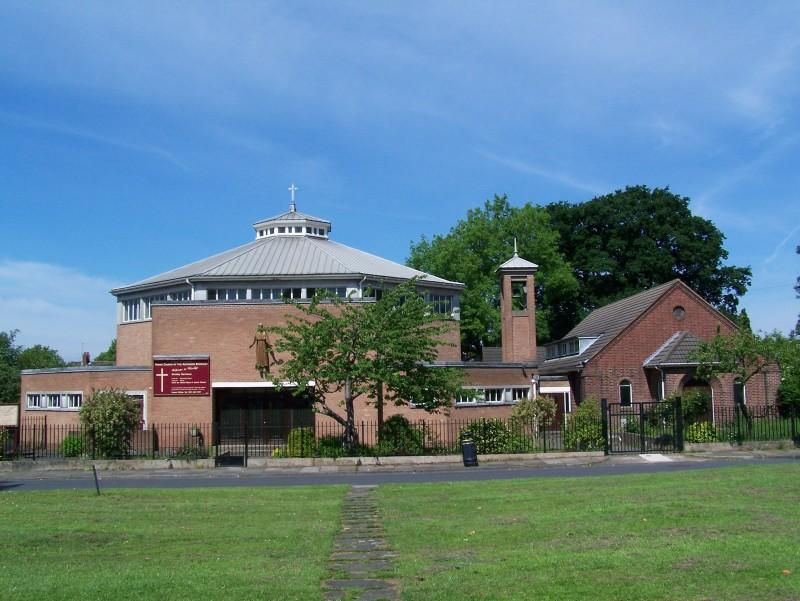 Today it's cool and cloudy; last week the temperature reached nearly 40 degrees. On the day of the Summer Concert by the Selly Park Singers, however, the weather was perfect.
The Choir had not been able to give a concert for nearly three years and for much of that time had been rehearsing on Zoom, with considerable difficulty but much persistence. So it was with great joy that the Choir met in the Church of the Ascension on July 9th for its Summer Concert under its Director of Music, Paul Carr, and accompanist, Dick Price. The concert was dedicated to three bass members of the Choir who had died recently: David Bleach, Norman Graham and Peter Callaghan.
The Choir filled one half of the light, spacious, round church and the audience filled the other half. On that bright, warm afternoon the sunlight streamed through the stained glass, and there was a great air of expectancy as the choir in summery dress rose to sing. The programme started with settings of well known spiritual songs and included a little known but delightful piece called Spring by Walter Macfarren and a moving Prayer for Ukraine, sung in
Ukrainian. The sound was lovely, fresh and energetic.
Next came a performance by the Sandy Band, a small group founded by Sandy Cresswell, who had also composed a Kyrie which formed part of the programme. Their enjoyable selection included Acker Bilk's Stranger on the Shore and the Irish song,The Wild Rover, which had been sung by Peter Callaghan at the band's inaugural gig.
The final section of the concert included songs of virtuosic difficulty for both the Choir and its conductor Paul Carr and for the accompanist, Dick Price. Smoke gets in your Eyes, S'Wonderful and Tea for Two may be easy to listen to, but they are far from easy to perform. Finally came a much appreciated Choral Medley from West Side Story. The applause was enthusiastic and well deserved.
The afternoon ended with cake and cold drinks in the beautiful garden behind the church. It was such a lovely opportunity to meet each other again and sit in the shade of the Boundary Oak which marks the edge of the parish of Stirchley. This was a day to remember.
Anne Waugh